Transumantes
solo show at
SESC Pompéia

drawing with charcoal on paper, iron, cobblestones and paper cut
installation 40 metres long

São Paulo
2018







Transumantes brings together the idea of displacement with the locus of the former Lina Bo Bardi's factory architecture. Transumancia is the act of moving the cattle between high and low lands, according to the weather and season conditions. In this massive installation elements like stones, charcoal and paper dialogue to present a cyclic nourishment between being a mountain and become part of a path, or maybe, to become a mountain again… in an extended geological time.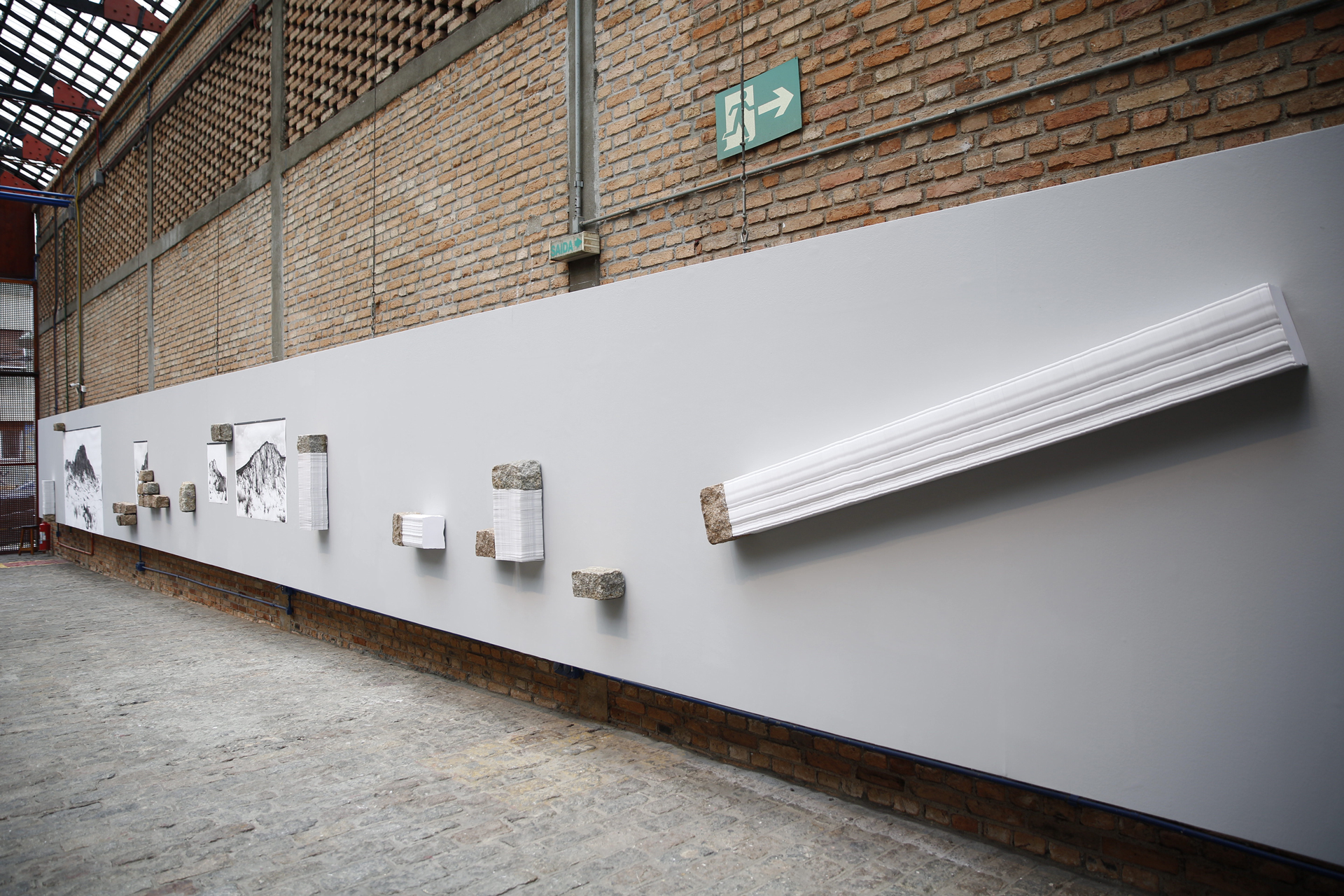 ---
Transumantes
solo show at SESC Pompéia

desenho com carvão sobre papel, ferro, paralelepípedos e cortes seco sobre papel
instalação com 40 metros de comprimento
São Paulo
2018




---
Transumantes reúne a ideia de deslocamento com o locus da arquitetura da ex-fábrica de Lina Bo Bardi. Transumancia é o ato de movimentar o gado entre as terras altas e baixas, de acordo com as condições climáticas e sazonais. Nesta instalação massiva elementos como pedras, carvão e papel dialogam para apresentar um alimento cíclico entre ser montanha e tornar-se parte de um caminho, ou talvez, voltar a ser montanha… num tempo geológico alargado.

---
photos Erika Mayumi/SESC