Every stone is a small mountain


public intervention with calcium ink over a 19th century wall with mirandese dialect
200 x 400 cm
2018








Inscription using a centenary dialect of the Tras os Montes region in Portugal, in a tiny village called Picote. This village is entirely built with stones walls, taken form the Douro River Valley. The idea of Transumancy - the manage of flocks by local pastors - is applyed over the Architecture imagining that these centenary stones have the cyclic idea of transformation and one day in the future of a geolocial era, will become a mountain again.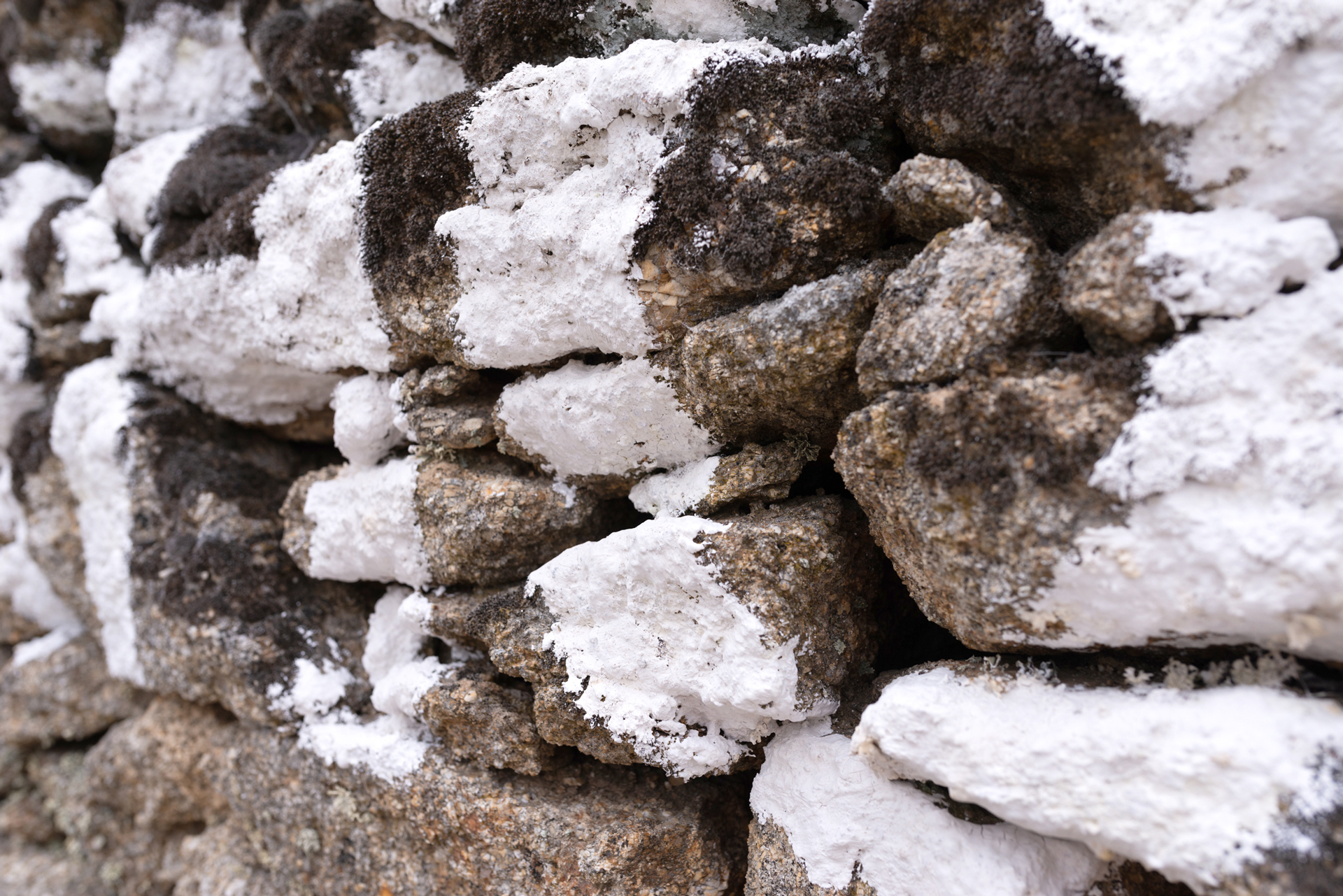 ---
Toda pedra é uma pequena montanha

intervenção com tinta de cal sobre parede do século XIX usando dialeto mirandês
200 x 400 cm
2018
---
Inscrição em dialeto centenário da região de Trás os Montes, em Portugal, numa pequena aldeia chamada Picote. Esta aldeia está inteiramente construída com paredes de pedra, tiradas do vale do rio Douro. A ideia da Transumância - o manejo dos rebanhos pelos pastores locais - se aplica à Arquitetura imaginando que essas pedras centenárias têm a ideia cíclica de transformação e um dia no futuro de uma era geológica, voltarão a ser uma montanha.