La piel de los días [The skin of the days]
show at Centro Cultural Juan de Salazar in collaboration with Bjarne Fostervold
Asunción . XIV Bienal de Curitiba
2019


curated by
Adriana Almada

In this exhibition, Marcelo Moscheta presents the "evidences" of his brief stay in Puerto Barra after a residency in the Aché community in Paraguay. They are poetic proofs that testify to his time in the community.

The works constitute a meditation on an experience, which is presented in collections, drawings, photographs and interventions on natural elements. The only video in the exhibition portrays the still moment of the encounter with the ancestors. This timeless vision -high-resolution image of almost imperceptible movement- contrasts with the films filmed in super 8 that are also exhibited here, made by missionary and researcher Bjarne Fostervold, who has lived with the Aché of Puerto Barra since the early 70s . It is a documentary record taken between 1980 and 1983 that shows scenes of daily life in the community, hunting, fishing, crops, the forest, the river, traditional games, festivals and rituals, as well as aspects of a world to which the Aché should soon get used to. Of great ethnographic value, this record is full of respect.

Moscheta and Fostervold approach the Aché from their own history, from different times and circumstances. For this reason, this exhibition is a field of forces in tension, a scenario of temporalities that unfold randomly: a diagram of affects and resistances.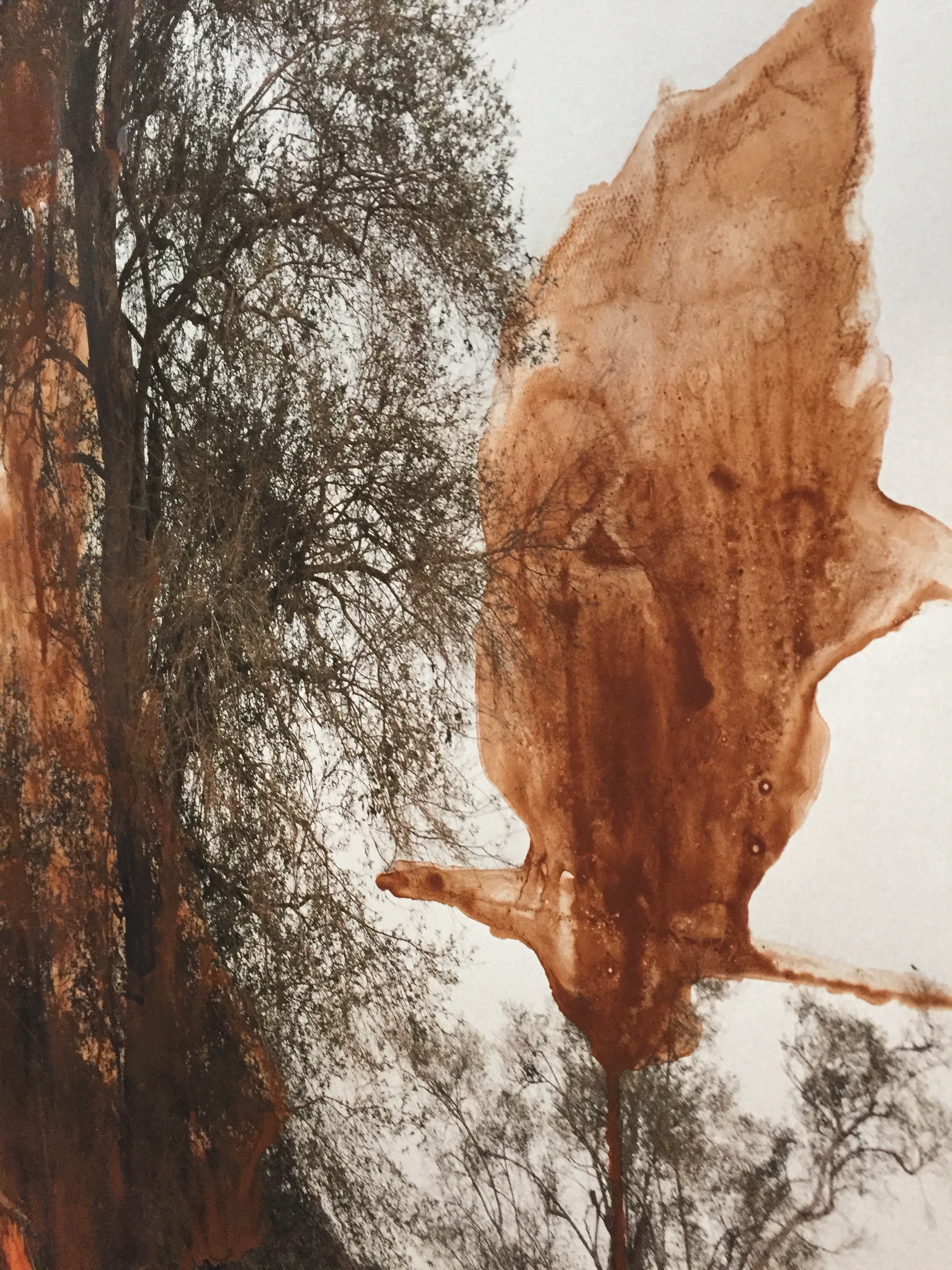 [photos Fernando Allen]
---
La piel de los días
exposição no Centro Cultural Juan de Salazar em colaboração com Bjarne Fostervold Assunção . XIV Bienal de Curitiba
2019
---
curadoria e textos de
Adriana Almada
Nesta exposição, Marcelo Moscheta apresenta as "evidências" de sua breve passagem por Puerto Barra após uma residência na comunidade Aché no Paraguai. São provas poéticas que atestam sua passagem pela comunidade.

As obras constituem uma meditação sobre uma experiência, que se apresenta em coleções, desenhos, fotografias e intervenções sobre elementos naturais. O único vídeo da exposição retrata o momento imóvel do encontro com os ancestrais. Essa visão atemporal - imagem em alta resolução de movimento quase imperceptível - contrasta com os filmes filmados em super 8 também aqui exibidos, feitos pelo missionário e pesquisador Bjarne Fostervold, que convive com o Aché de Puerto Barra desde o início dos anos 70. É um registro documental realizado entre 1980 e 1983 que mostra cenas do cotidiano da comunidade, caça, pesca, lavouras, a floresta, o rio, jogos tradicionais, festas e rituais, além de aspectos de um mundo para o qual o Aché deve logo se acostumar. De grande valor etnográfico, esse registro é cheio de respeito.

Moscheta e Fostervold abordam o Aché a partir de sua própria história, de diferentes épocas e circunstâncias. Por isso, esta exposição é um campo de forças em tensão, um cenário de temporalidades que se desdobram ao acaso: um diagrama de afetos e resistências.