Fotocromáticos


transparency film, pantone® catalogue and plexiglass
43 x 43 cm (small)
84 x 84 x cm (big)
2011/2013
The contact with the Glass negatives from Museu Paraense Emílio Goeldi, in Belém/Brazil, aroused in me a great desire to do a job with photographs to this exhibition.

Thinking about the whole situation of sorting and reordering that I found in museum collections, I would like to make a reading of the landscape driven by chromatic relationships. The grouping I am realizing is guided by the color present in the composition, more then gender affinities, species or family characteristics.

Contrasting the images that are shaped in the glass negatives from the files, I do my own reading of the landscape of the region with its exuberant nature but, I turn the image into black and white and leave it to the spectator the task to dialogue with colors and shapes inside of the same boards where are some leaves of PANTONE® color guide – which is known internationally and is used as reference in the standard color representation on graphic materials.

This relation between spectator and object, which observes a landscape and is forcibly placed in condition to assign a select group of tones of the same color to certain organic forms presented in the images right on the side, questions the comprehensiveness of our more basic repertoire about what we see: Do we really know the world around us, and consequently the landscapes in which we usually transit? And how much does that photographic image – which shows so documentary and truthfully in its formalization – can cheat the senses?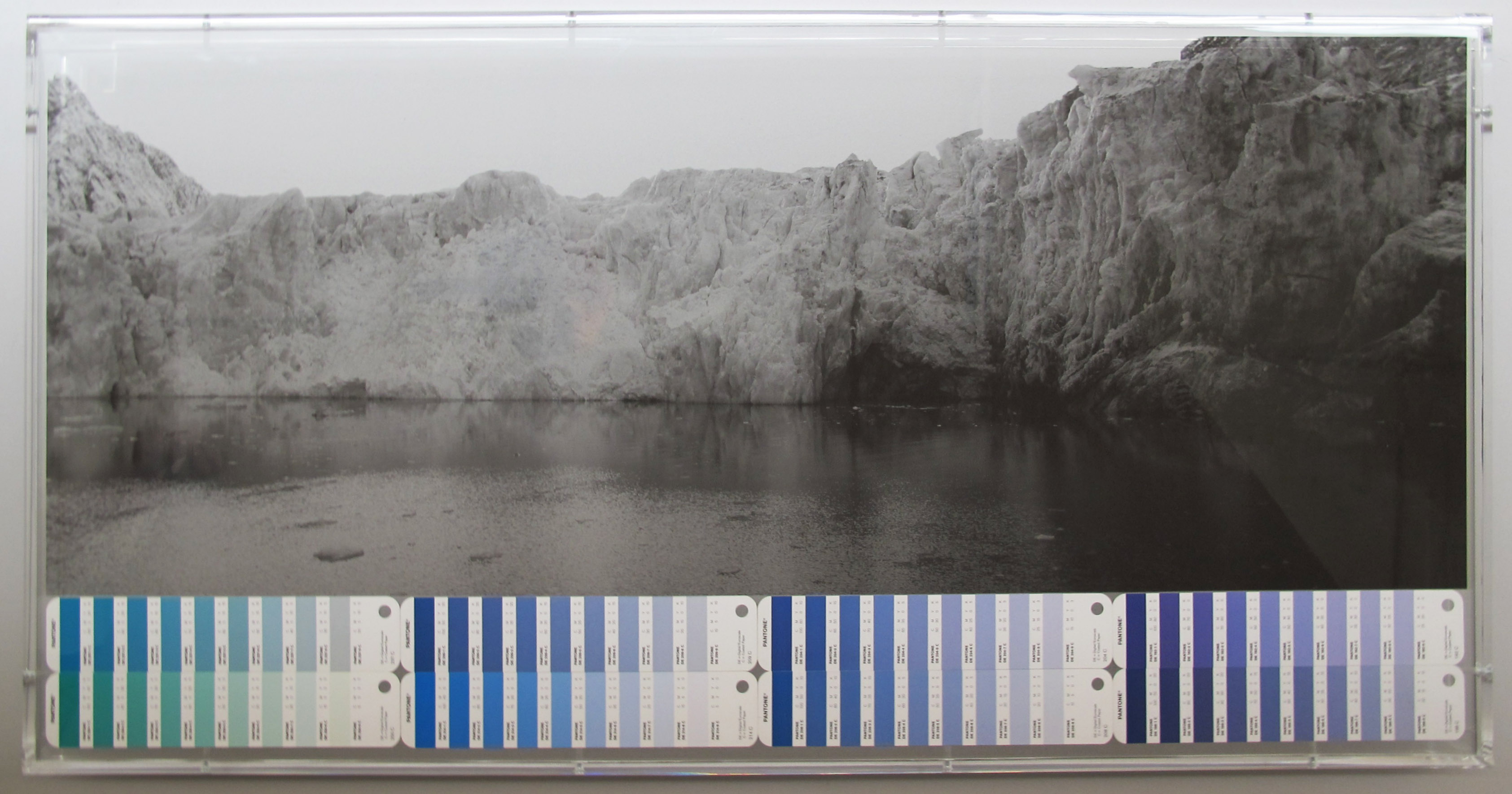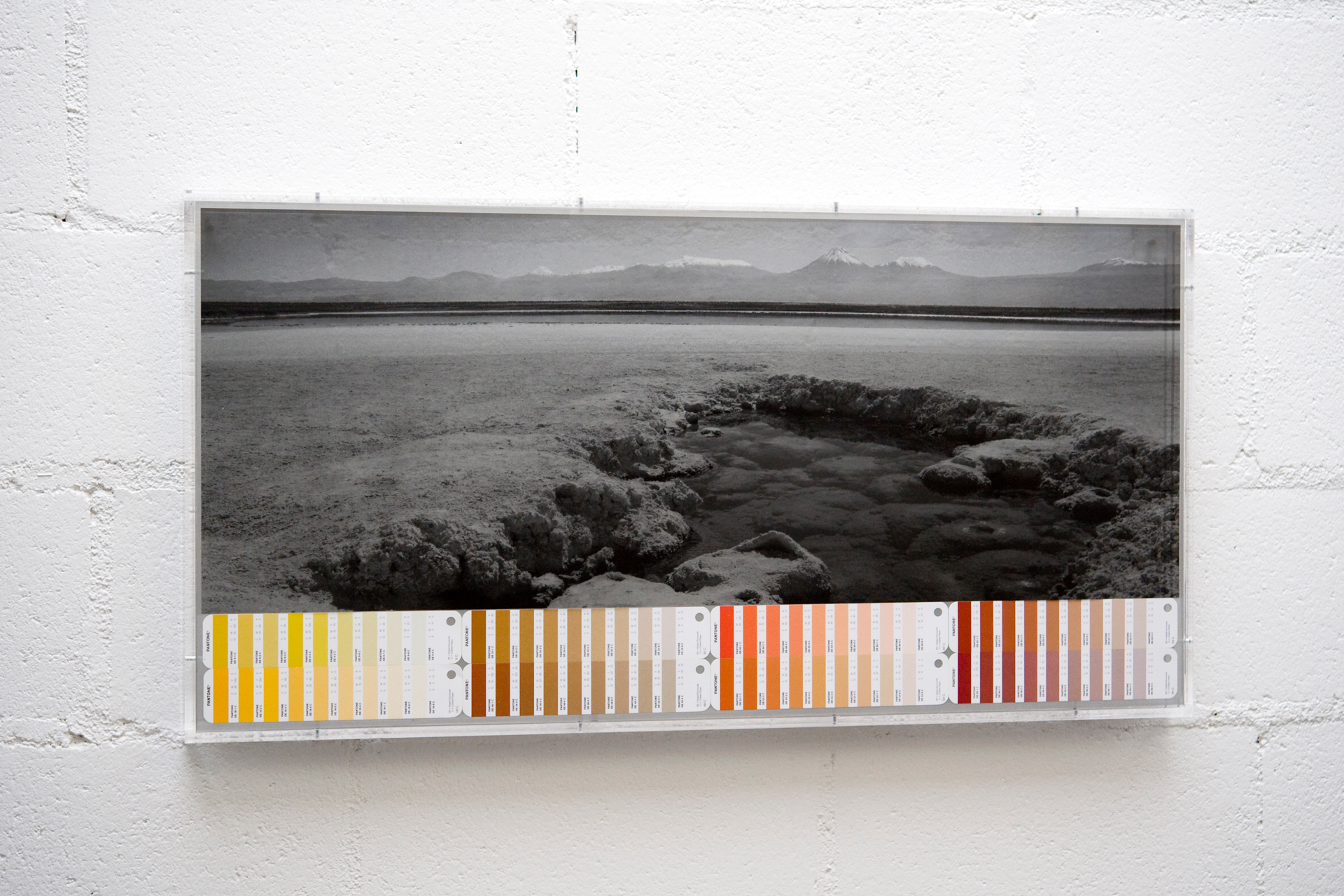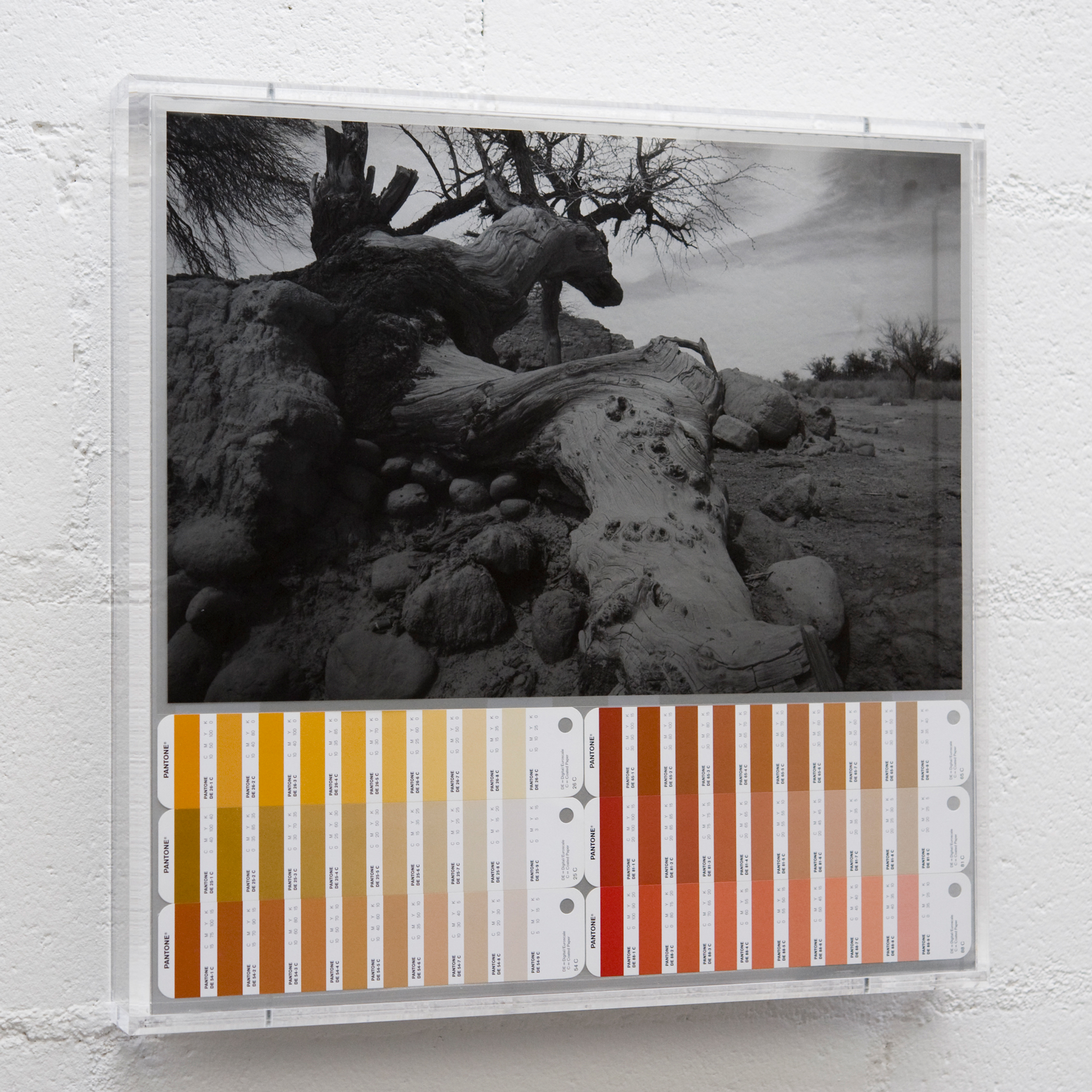 ---
Fotocromáticos


filme fotolito, tabela de códigos pantone® e acrílico
43 x 43 cm (pequenos)
84 x 84 cm (grandes)
2011/2013


---
O contato com os negativos de Vidro do Museu Goeldi, despertou em mim um grande desejo de fazer um trabalho com fotografia para esta exposição.

Pensando em toda a situação de classificação e reordenação que encontrei nas coleções do museu, gostaria de fazer uma leitura da paisagem norteada por relações cromáticas.

Muito mais do que afinidades de gênero, espécie ou família, o agrupamento que realizo guia-se na cor presente na composição.

Contrapondo as imagens que estão plasmadas nos negativos de vidro dos arquivos, faço a minha própria leitura da paisagem da região com sua exuberante natureza mas, transformo a imagem em preto e branco e deixo para o observador a tarefa de dialogar as cores e as formas dentro das mesmas pranchas onde estão algumas folhas do código de cores PANTONE® - que é conhecido internacionalmente e usado como referência no padrão de representação de cores em materiais gráficos.

Essa relação entre observador e objeto, que contempla uma paisagem e forçosamente se vê na condição de atribuir um seleto grupo de tons da mesma cor a determinadas formas orgânicas presentes nas imagens logo ao lado, questiona a abrangência do nosso repertório mais básico sobre aquilo que vemos: será que conhecemos realmente o mundo a nossa volta, e por consequência as paisagens em que costumamos transitar? E o quanto aquela imagem fotográfica - que se mostra tão documental e verídica em sua formalização - pode nos enganar os sentidos?