Bleeding - Fields of Tension

drawing with graphite on PVC, oxidation on iron and offset ink on lithographic stone.
variable dimensions
2018






Taking a stand for the ephemeral discourse on the fragility of life and the depletions of mineral resources, the installation Bleeding - Fields of Tension is made with scenic and carefully arranged elements evokes a manmade mainframe, sustained by iron structures, a real battleground between nature and culture, a geometric field of tension over a sensitive experience of the place, a cyclic nourishment in which the topography is the protagonist.

The installation uses two places in Brazil as reference: Itabirito peak and the Serra do Navio community, where the glory and fall of our mining policy left behind huge traces of depletion and destruction. Lithographic stones and oxidized iron plates complete the invisible structural lines and make a conversation with the architectonic tradition, from the pyramids to the neo concrete movement in Brazilian Art.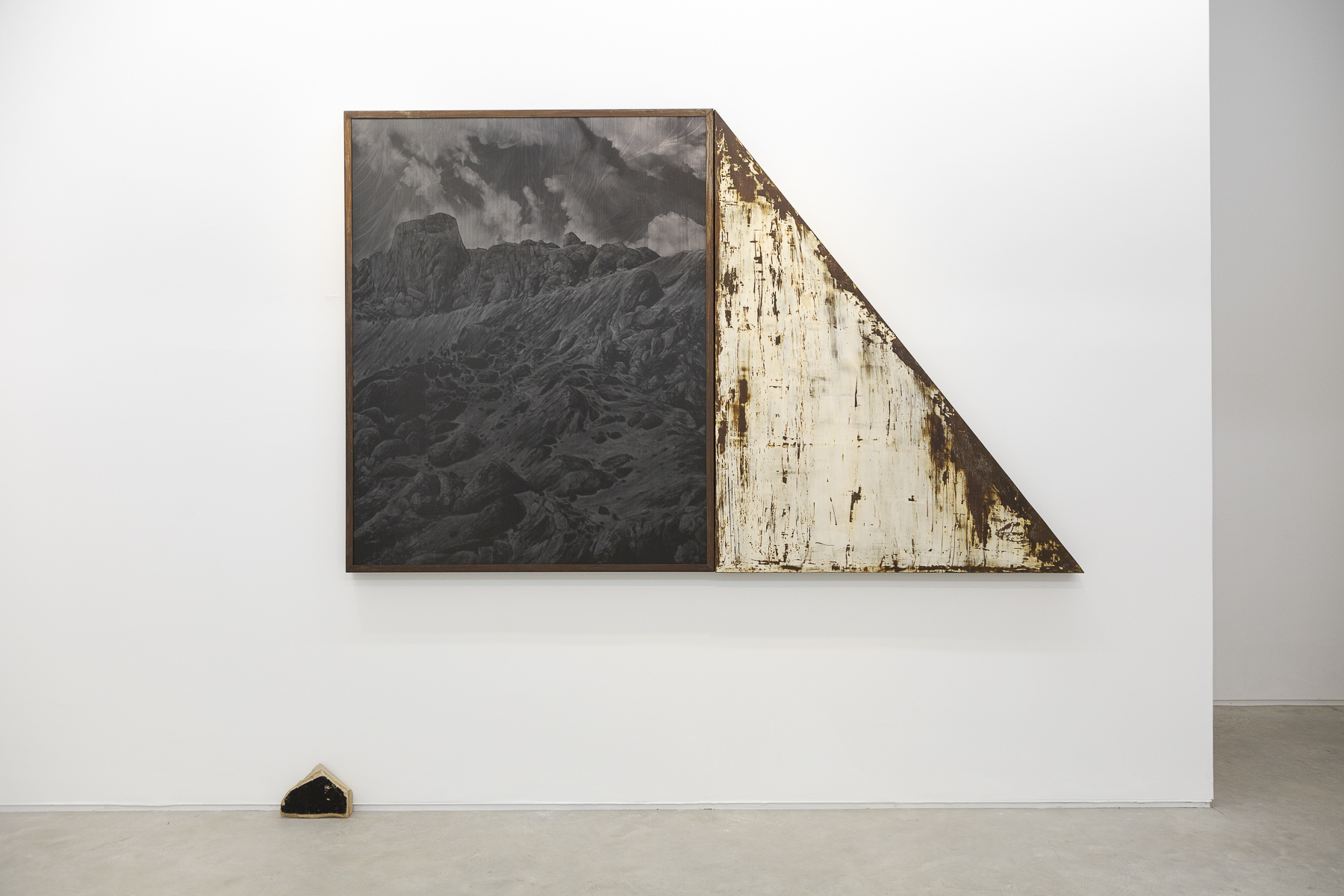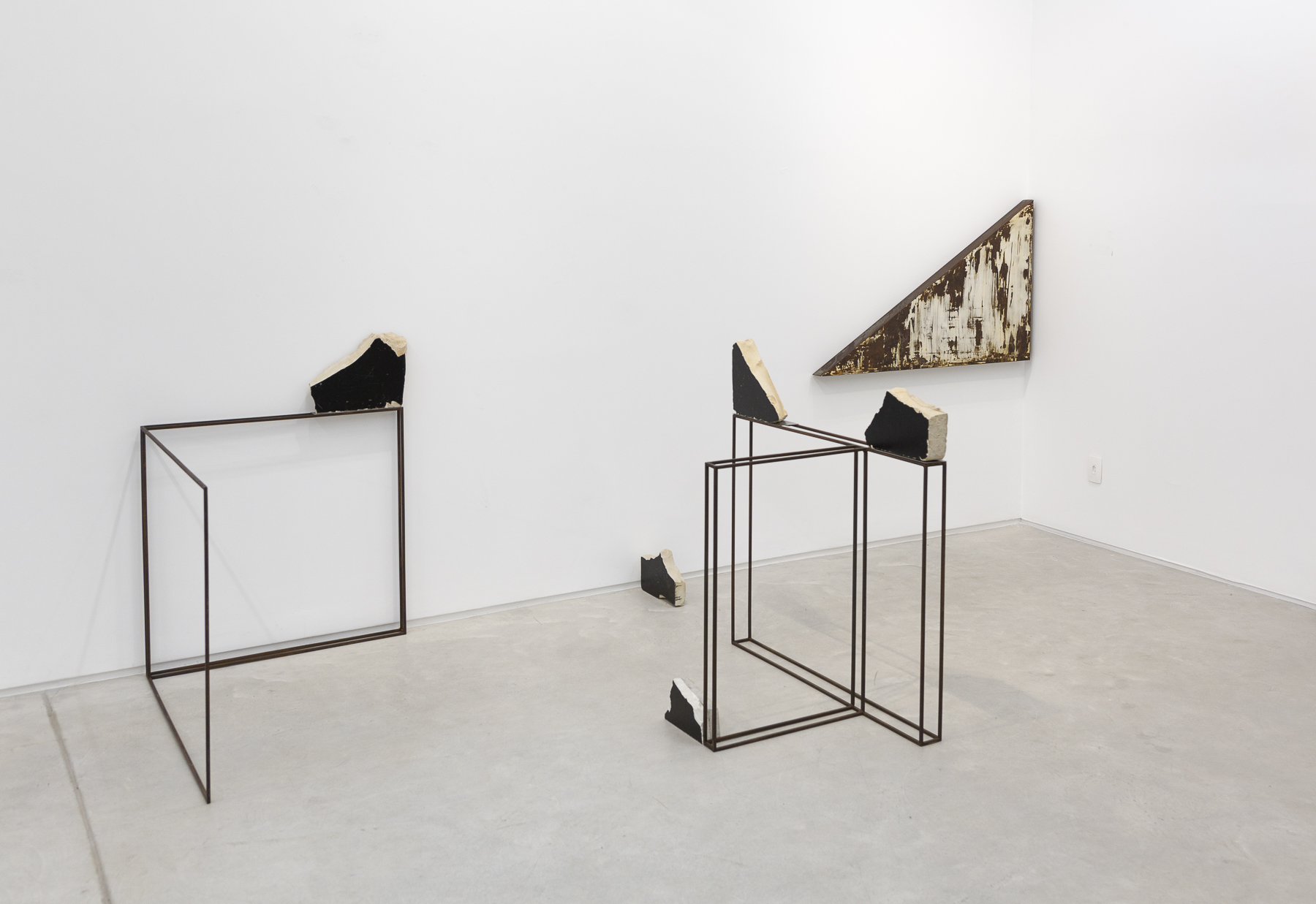 [photos Daniela Ometto]
---
Bleeding - Fields of Tension

desenho a grafite sobre PVC expandido, oxidação sobre ferro e tinta de offset sobre pedra litográfica
dimensões variáveis
2018
---
Tomando um posicionamento sobre a fragilidade da vida e o esgotamento dos recursos minerais, a instalação Bleeding - Fields of Tension é feita com elementos cênicos e cuidadosamente dispostos evoca um cenário construído pelo homem, sustentado por estruturas de ferro, um verdadeiro campo de batalha entre a natureza e cultura, um campo geométrico de tensão sobre uma experiência sensível do lugar, um ciclo de retro-alimentação em que a topografia é o protagonista.

A instalação tem como referência dois locais no Brasil: o pico de Itabirito e a comunidade da Serra do Navio, onde a glória e a queda de nossa política de mineração deixaram enormes vestígios de esgotamento e destruição. Pedras litográficas e placas de ferro oxidado completam as linhas estruturais invisíveis e dialogam com a tradição arquitetônica, das pirâmides ao movimento neoconcreto na arte brasileira.