Bianco Puro

graphite drawing on PVC board and Carrara's marble
300 x 400 x 200 cm
2009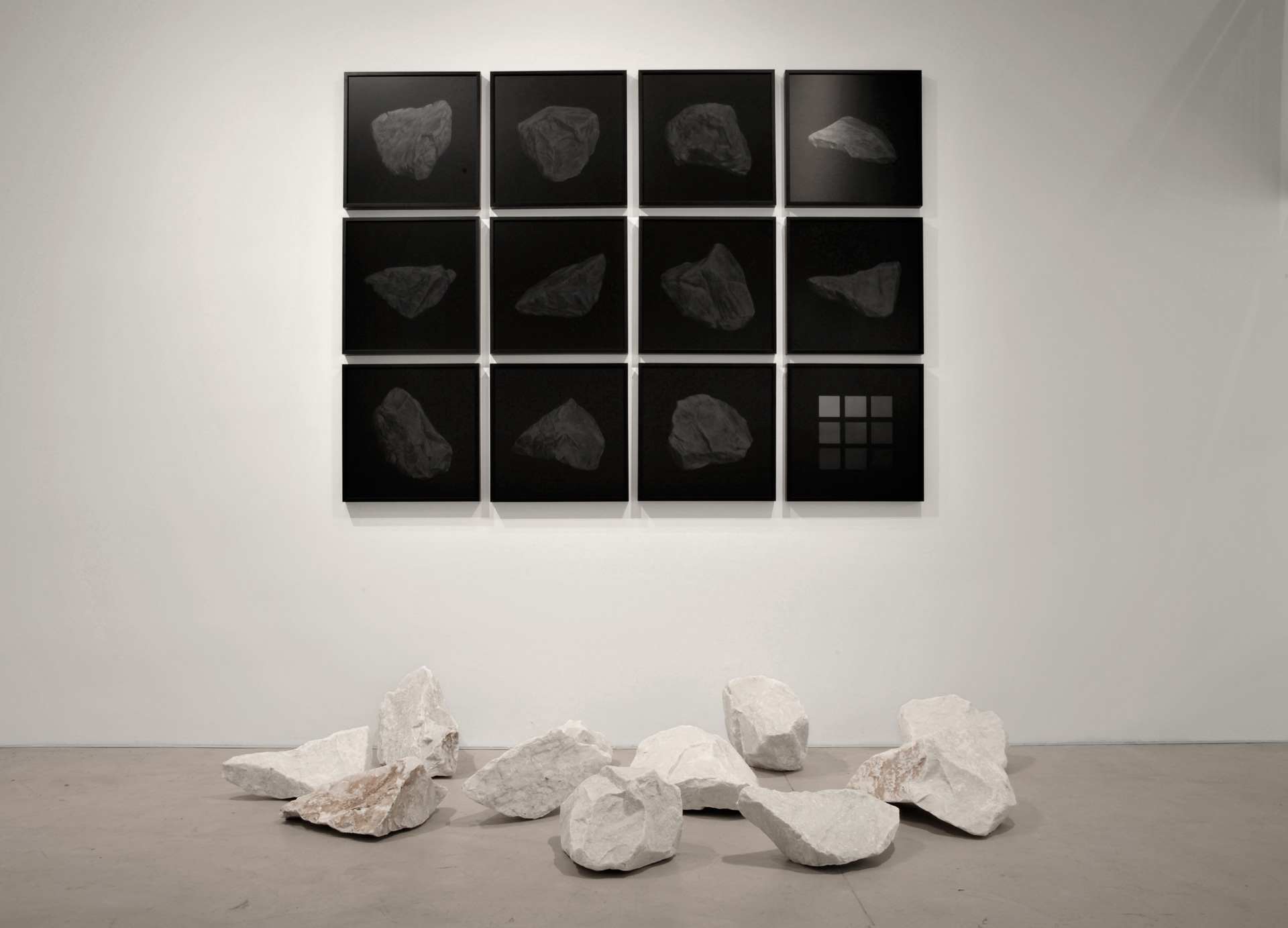 The drawings with graphite on a PVC board may appear sometimes like a print, due to its very singular way of reflection and texture.

Like a mirror duplicating the reality, BIANCO PURO talks about perception and how form reveals the intricate characteristics of each piece of Carrara marble represented. The drawings are never white as the marble is, but in contrast with the black background they become more light and shiny.

For comparison matters, a colour chart is placed side by side with the drawings, revealing that there's no white colour except the immaculate mineral on the ground, but only a grayscale.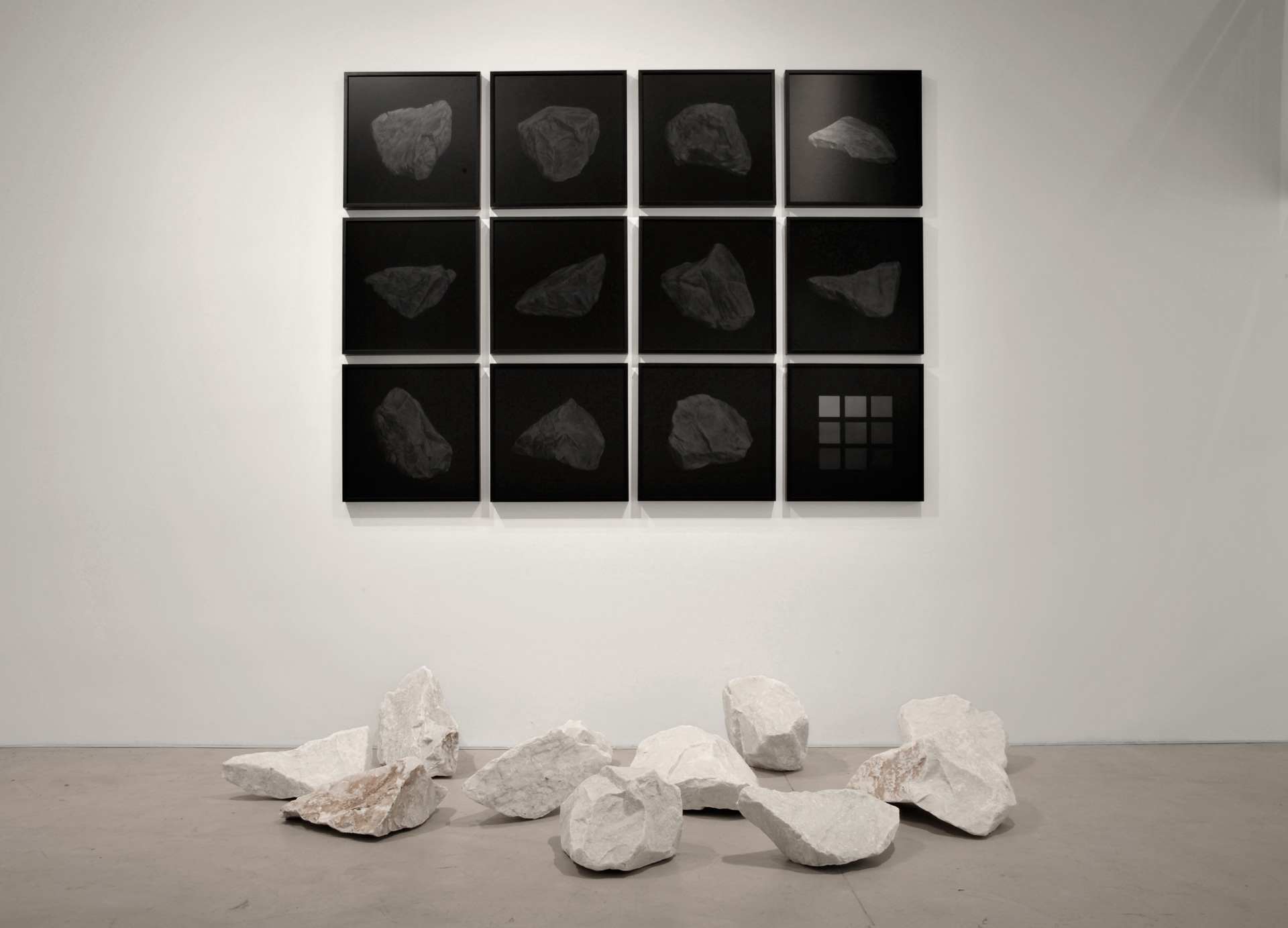 ---
Bianco Puro

desenhos à grafite sobre PVC expandido e mármore de Carrara
300 x 400 x 200 cm
2009


---
Os desenhos com grafite em uma placa de PVC, por vezes, podem aparecer como uma impressão devido à sua forma muito singular de reflexão e textura.

Como um espelho duplicando a realidade, BIANCO PURO fala sobre percepção e como a forma revela as características intrincadas de cada pedaço de mármore de Carrara representados. Os desenhos não são brancos como o mármore é, mas em contraste com o fundo preto tornam-se mais leves e brilhantes.

Por questões de comparação, uma cartela de cores é colocada lado a lado com os desenhos, revelando que não há nenhuma cor branca imaculada, exceto o mineral sobre o solo, mas apenas um em tons de cinza.